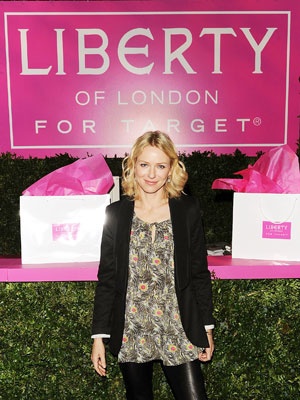 We made it! Friday again. My hubby has been traveling this week and I'm so glad that he comes home this afternoon! I'm getting a cold and it's been a long week. Planning a special dinner for the three of us...using of course my veggies from my Farm Fresh box...but other then that laying low, hoping this cold disappears quick. What about you? Any fun plans for this Friday?
Okay here we go...a few links to love....
I have been browsing recipes for my veggies...
Whole Foods
has some great ones!
Thanks to Isabella & Max Rooms...fun with
chalk
paint!
And remember,
Liberty of London
hits Target stores this Sunday!! Naomi Watts showed us a sneak peak at their NYC pop up store. Check it out
here
.
Sorry this is a short one...didn't have the chance to put these together before my son woke up this morning! So I currently have my favorite little guy pulling at my pant leg...and sorry he wins over the Friday Links to Love. Have a great weekend!!