Friday was such a fun day! My mom and I went shopping pretty much ALL DAY! It was so fun to browse without interruption and try on anything and everything that I wanted! True luxury in my world. But out of my original
inspiration list
I only ended up with
this!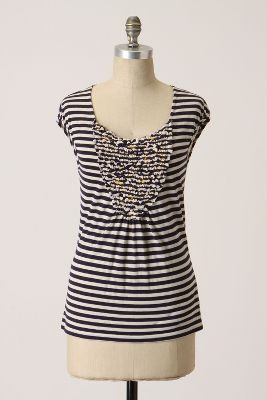 SO CUTE. I love it. Love the stripes, love the gathers, and love the little pops of yellow. Perfect little tee.
Also from Anthropolie I did end up with
this
...I saw it online in my pre-shopping, but it didn't catch my eye really until I saw it in the store. Wore it today with some skinny jeans and tall boots.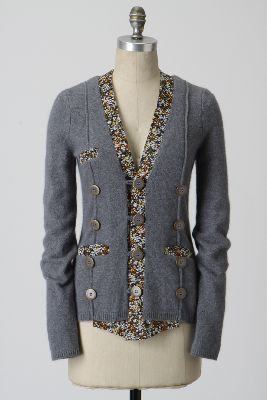 From Nordstroms I bought a cute pair of grey Puma sneakers...kinda like
these
below...but with pops of yellow instead of blue. Great for running around with little man.
Also got these adorable little
flats
. Fun and flirty and only $50! Perfect.
Got a
basic tee
in white from Gap, great for layering. Also got a striped sweater from Banana Republic that's white and grey, but can't find it online to show you. As for J Crew? Usually one of my go-to stores, but didn't really see anything I was dying for. See some cute stuff online, but none of it really seemed to be in the store! Maybe they are still working on the transition to Spring...and I do wish I had found the
yellow flats
from American Eagle. Guess I'm currently obsessed with yellow and stripes? Sure seems that way! But alas, they were not in the store. Considering ordering them online...I did check out the
Coach bag
, cute but the color is a little brighter/more neon then I wanted. Somehow wasn't the exact melon color I wanted. So now still searching for a new summer bag...it has to be pretty big, fun and colorful. Suggestions?
But I would call the day a success! Got some cute new things, had a lot of fun and got to spend some QT with my Mom. Arrived home to have birthday dinner with my two favorite guys and a cuddle night on the couch. P E R F E C T.
Happy Monday Everyone!